White coat syndrome! Is your doctor causing your high blood pressure?
You may have white coat syndrome and not know it.
It can affect up to 25% of the population.
If you've been to see your doctor recently you probably had your blood pressure taken.  If the reading was high, it could be that you have high blood pressure (known as hypertension) but it could also be a false reading due to White Coat Hypertension.
What is white coat syndrome?
Most people are a little anxious while at the doctor's office.
For people with white coat syndrome, being at a medical facility causes them such anxiety it makes their blood pressure go up substantially before having their blood pressure taken.  But at home or in their normal surroundings they have normal blood pressure.
Mental stress can increase pulse and blood pressure, and for people with white coat syndrome this stress happens at the doctors office.
This is a problem because the doctor could wrongly diagnose you with high blood pressure, when under normal conditions you have perfectly good readings. It's particularly difficult to diagnose because there are no other symptoms to go off.  The numbers are everything!
Can you trust the readings that are being taken at the doctors office?
Research suggests that a quarter of patients are misdiagnosed with hypertension because of relying solely on blood pressure readings at a clinic.  And a quarter of people with hypertension are missed!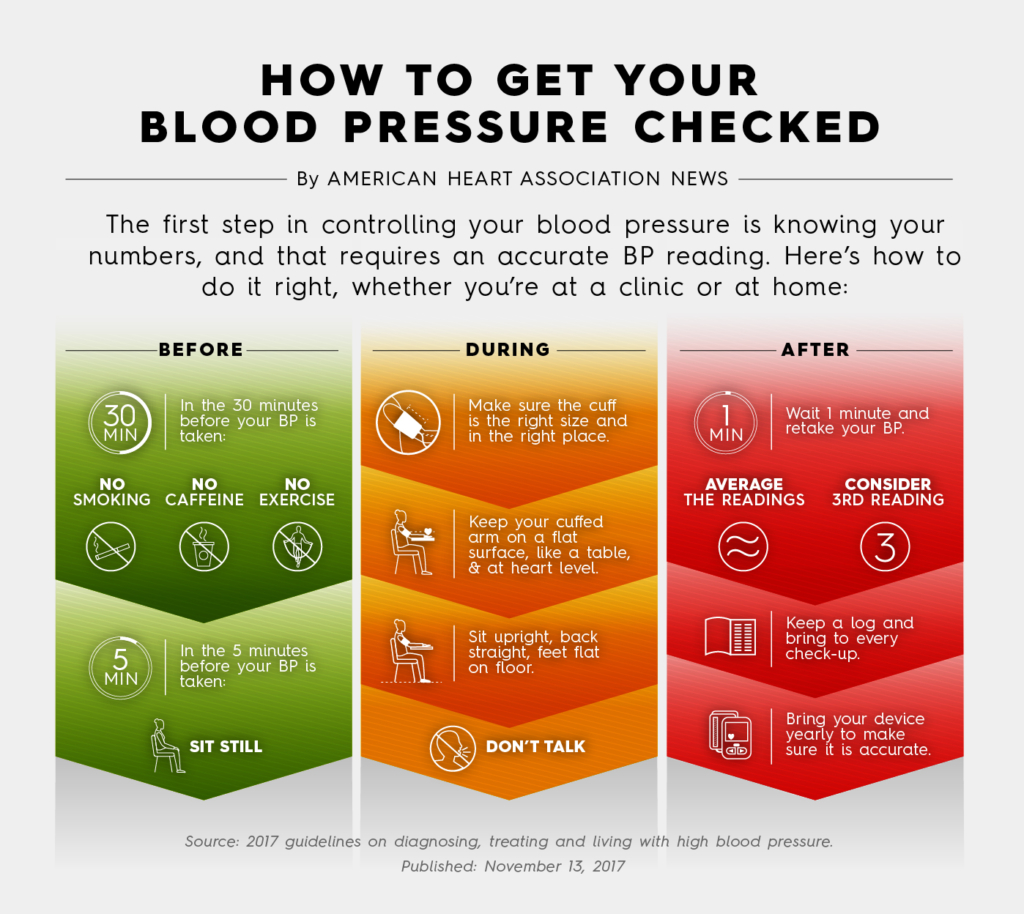 There are guidelines that need to be followed when having your blood pressure taken at the doctor's office.  Some health professionals, due to time-constraints or lack of training, may not follow them, so be sure to know them yourself. Then you can accurately assess whether you have white coat syndrome.
Why is high blood pressure a problem?
High blood pressure is a real threat that you don't want to mess with. It's known as the silent killer for good reason.  It can lead to many other life-threatening problems such as heart attacks and stroke.
The latest research show that, globally, about 10 million people a year die as a consequence of undetected or poorly treated hypertension.  So it is important to get a reliable measurement, be accurately diagnosed and receive treatment if necessary. Learn more about high blood pressure.
What is the ideal blood pressure?

You'll get two readings for blood pressure. The diastolic number is the lower number.  Systolic is the upper figure.  The numbers will vary for you throughout a single day.  So if you were to take your readings 60 times a day, you would find your numbers constantly change.
According to the American Heart Association, an ideal number would be the top number less than 120 and a bottom number less than 80.
How to take your blood pressure at home
One option is to take your own blood pressure readings with an at-home blood pressure monitor. Home heart-rate monitors are more accessible and affordable than ever.
If you use a reliable home blood pressure monitor, the more readings you can get for your average, the better.
The recommendation is that you sit down resting for about 5 minutes before pressing the button on the monitor, then take the first reading.
Take a second reading about a minute later.
Do that in the morning and evening for a minimum of three days and average all the readings to get an average blood pressure reading of your home value.
Record all your readings and take them to your doctor on your next visit.
This home reading is going to be more accurate because it's your blood pressure in normal circumstances. (This information was taken from a transcript of the BBC Radio 4 show Inside Health).
Take your personal monitor with you to the doctors office so you can check that your monitor is calibrated correctly.
Ambulatory blood pressure monitoring
Blood pressure readings taken at doctor's offices are shown to be so inaccurate that new recommendations from the U.S. Preventive Services Task Force are calling for at-home monitoring.
Ambulatory blood pressure monitoring is the gold-standard.
In this service, patients with possible high blood pressure are fitted with a portable device that will monitor their blood pressure for 24 hours.  Generally, it will be triggered every 30 minutes so the doctor gets an overall view of your blood pressure over a day in your normal life.
This is more accurate than the home blood pressure monitor.
Are free, in-store blood pressure machines a reliable way to measure your blood pressure?
Taking your blood pressure at an automatic machine in a store is a convenient and low-cost way to take your blood pressure.  And gives you a chance to relax before the reading.
However, they are not always accurate because the cuff maybe too loose, or they are not maintained frequently.  And, due the busy environment of a store, it may still be too stressful for you.
If you suspect you have white coat syndrome and you're not ready to buy a home monitor yet, using a free, in-store blood pressure machine would be a great start to analyze your own blood pressure.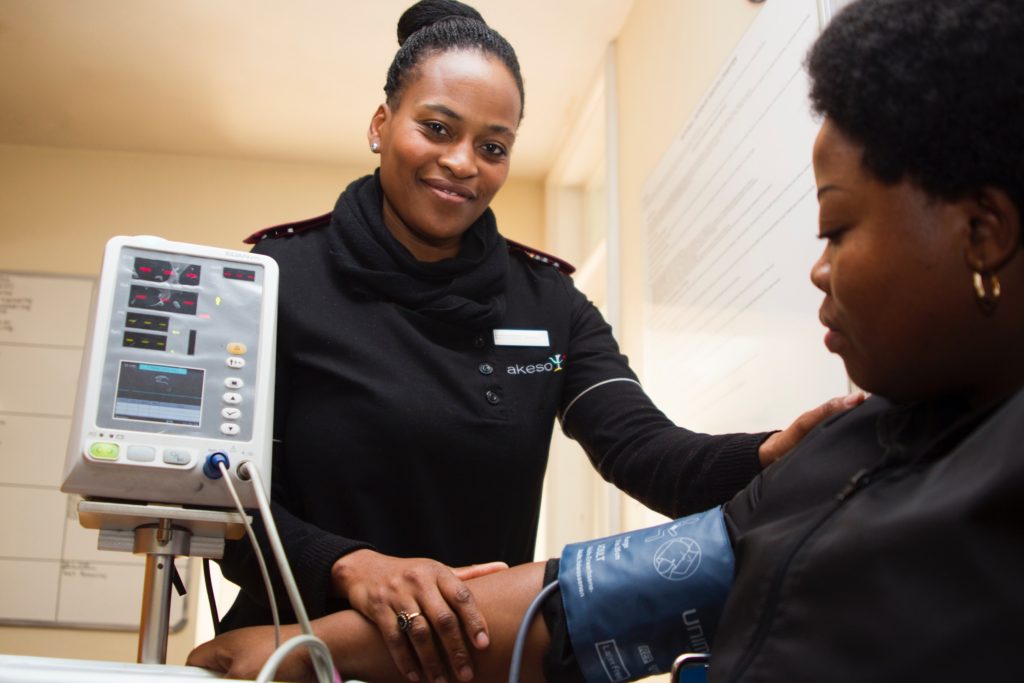 How to relax when having your blood pressure taken
Stress, excitement, and physical activity can all cause blood pressure to spike temporarily.
If you do not have access to other ways of monitoring your blood pressure at home, and have to rely on the readings at a clinic, follow these recommendations for a reliable reading:
Do not eat or drink anything with caffeine in it for at least 30 minutes before the appointment
Get there early and sit in the waiting room for at least 15 minutes before your appointment time.
Take a book to read or music to listen to.
Do not do physical activity 30 minutes before the appointment
Talk to your doctor about your concerns.
Ask to have your blood pressure taken once at the beginning and once at the end of the appointment.  If possible in both arms.
While the cuff is on your arm, do not speak.
Uncross your legs
Keep your eyes lowered to the ground.
Types of relaxation techniques to lower blood pressure at the doctor's office
Although regular relaxation such as guided imagery or meditation, for 15 minutes, 2 to 3 times a week, is the best way to reduce your blood pressure, there are 3 exercises you can try while in the doctors office.
    1. Try a mindfulness technique while in the waiting room and in the doctor's office. To keep you in the present moment rather than worrying. The 5, 4, 3, 2, 1, exercise is useful.
Start by finding 5 things in your environment that you can see.
Identify 4 things you can hear
Find 3 things you can feel.  (you don't even have to pick up an object it could be wiggling your toes, or fiddling with a piece of  jewellery).
2 things you can smell.
1 thing you can taste.
This activity requires focus which replaces your intrusive thoughts.
    2. Try a short breathing technique. Try it as soon as you enter the doctor's room, so that you have time to bring your blood pressure down to a normal resting rate.
Breathe in for 4 counts, hold for 1, then breathe out for 6 counts.
Do this for up to a minute.  It will help your body and mind relax.
    3. Repeat a word or phrase over and over again in your mind. I recently did this in the dentists chair while having a filling.
For you, I would suggest an affirmation such as 'I am looking after my body and I am getting stronger and healthier every day.' Or, 'I am at peace.'
Be inspired to do something
You know your body better than anybody else.  You probably know whether you have white coat syndrome.
If you believe your high blood pressure readings at the doctors may not be representative of your true readings, first notify your doctor of your suspicion and see if they suggest 24 hour ambulatory blood pressure monitoring.
If not, try a free automatic blood pressure machine at your local store.  Or, preferably buy a blood pressure monitor for home-use and keep regular notes on your readings.
The only way to figure out if you have white coat hypertension is to have your blood pressure checked outside of the doctor's office.
Keep a track of your numbers consistently. Yes, it might be a time commitment, but it's important.
And, if you do have white coat syndrome, the good news is that you are not at increased risk of cardiovascular events. However, it does show that you may have an issue with reacting to stress.  It may be an indication that you need to introduce stress management into your life.
Try one of my guided meditations on YouTube to start with.
Finally, join my free #generationcalm community, and get emails delivered direct to your inbox.  They'll help you with figuring out how to reduce your stress and anxiety naturally, so your mind and body feel great.  Including information on stress management, one of the key ways to keep your blood pressure under control.
Like this post? I'd love for you to follow me on Pinterest and pin it for later!