Guided imagery for Downton Abbey fans
Are you a Downton Abbey fan?  Me too!
I have to avoid my U.K. friends for at least a week, in case they give away spoilers about the new Downton Abbey movie. Because here in the USA we have to wait until the 20th September 2019.
Guided imagery solution
My Downton problems have led me to create a Downton Abbey-inspired guided meditation on my Generation Calm YouTube channel. So I, and many others like me, can keep calm while we wait for the new movie to hit our screens.
If you are struggling to relax while waiting for the new Downton Abbey film to hit the cinema, try this guided imagery meditation.
It will not only relax you, but you'll visualize being in 1927, ready to visit Downton Abbey in person.  Don't worry … they've been expecting you!
Remember, there are studies that show guided imagery can help reduce anxiety, muscle tension, pain and improve immune function.  When a relative of mine recently had surgery, their pack of aftercare instructions included a leaflet about guided imagery and its ability to distract a patient from stress and pain.  If you want to learn more about guided imagery, this blog post explains more.
Join me in enjoying this 1920's period-based guided imagery to keep calm while waiting for the new Downton Abbey movie.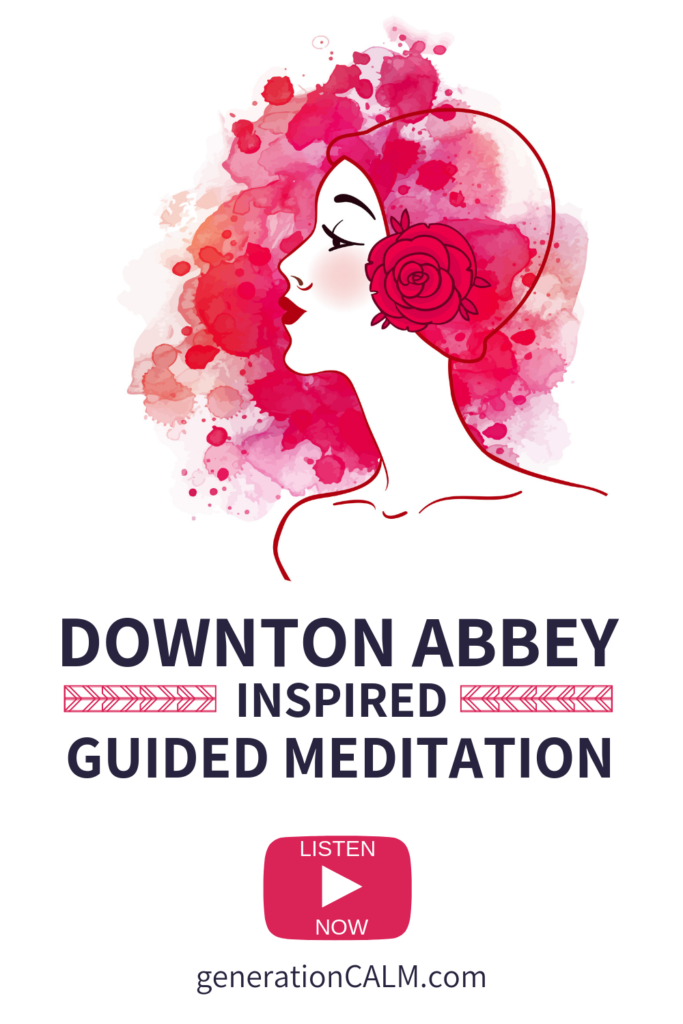 LIKE THIS BLOG POST? FOLLOW ME ON PINTEREST AND PIN IT FOR LATER!